What is Cerebral Palsy?
Cerebral Palsy is a life-long physical disorder that affects people in many different ways. It covers a group of disorders affecting a child's body movement, ability to control their muscles, coordination, reflexes, posture, balance and sometimes ability to communicate.
Cerebral palsy can be so severe that walking is difficult, or it can be so mild that it is unnoticeable to most people. Some children with cerebral palsy might have epilepsy, hearing, learning and visual difficulties and intellectual impairments. Cerebral palsy can't be cured, but the problems it causes can be.
In India, around 3 in 1000 babies are born with Cerebral palsy.
How does one come to know if the child has CP?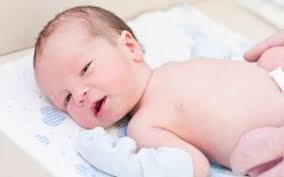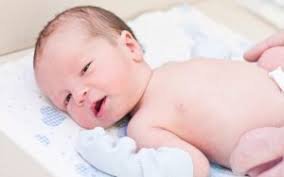 There is no single test to diagnose cerebral palsy. It can't be detected during pregnancy, but proper medical care during pregnancy and birth can help to reduce the risk. Babies with CP might have muscle stiffness and spasms, or they might have low muscle tone so that they feel 'floppy' when picked up.
The condition is often picked up when a baby or toddler doesn't meet the expected developmental milestones for their age. So signs in babies to look out include:
-inability to hold up their heads at the right stage
-inability to sit up or rollover at the right stage
-difficulty feeding or swallowing
-using one side of their body in preference to the other
-Toddlers with cerebral palsy may not reach typical milestones such as walking by 18 months and speaking simple sentences by three years of age.
What are the causes of CEREBRAL PALSY during pregnancy?
Maternal infection is an infection acquired by the mother who then transmits the infection to the fetus. This transmission can occur via the placenta before delivery or via the birth canal during labor and delivery when the baby is exposed to maternal blood.
So it is very important to be away from infectious diseases and maintain hygiene during pregnancy. Any illness should be immediately reported to a doctor for timely treatment.
Cerebral Palsy is not a hereditary condition, but certain abnormal changes in the structure of genes can cause Cerebral Palsy. Risk factor of these abnormal genetic changes increases in marriages of close relatives.
Fetal hypoxia occurs when the fetus is deprived of an adequate supply of oxygen. It may be due to a variety of reasons such as cigarette smoke if either mother herself smokes during the pregnancy or is exposed to secondhand smoke. It can also be caused by various physical conditions like obstruction of air passage due to tangling of umbilical cord or direct injury to the fetus.

What are the possible treatment options for Cerebral Palsy?
1) Physiotherapy
2) Speech therapy, which can help with speech, eating and drinking difficulties
3) Management of hearing and vision impairment
4) Occupational therapy
5) Behavioural therapy or counselling
6) Special education
7) Medication
8) Surgery
How to get help with regards to Cerebral Palsy in India?
1. KOLKATA:
NGO:
+033 2401 3488/0240
2. MUMBAI:
NGO:
098708 43937
022 28956933
HOSPITAL:
Kokilaben Hospital- Mumbai
3. BENGALURU:
NGO:
SAMA Foundation- Bengaluru
080 2314 6507
4. DELHI
NGO:
Udaan-Delhi
+91-11-26446978
5. CHENNAI
HOSPITAL:
Dr. Mehta's hospital- Chennai
+91-44-4227 1001 – 1005
Transpact is proudly associated with POSAT and SAARTHI- School For Special Children in Mumbai.
SAARTHI School for Special Children run by an NGO- Rida Foundation has been associated with Transpact Enterprises in the areas of Research and Product Development since 2013. The School provides integrated care comprising of academic, vocational, medical, and psychological support to the Special children of all sections of society, irrespective of financial considerations.
POSAT foundation is a charitable organisation working for the upliftment of physically and mentally challenged children and adults. The trust runs a rehab. Centre in Borivali West and special classes for challenged children in Rustomjee International School in Dahisar west and Balbharti School Kandivali West. The Rehab. Centre caters the therapeutic management to the children suffering from cerebral palsy, mental retardation due to any cause including genetic condition like Down syndrome, Autism Spectrum Disorder, ADHD and Learning Disability.
You can donate/ seek help from SAARTHI and POSAT by dialing 097680 18786 and 022 28956933.